Enjoy your holiday in Vietnam with locals
Ha Giang is a province in the far north of Vietnam, contains the country's northernmost point. It shares a 270 km long border with Yunnan province of southern China. The province covers an area of almost 8000 square kilometers. It has a population of about 730,000 people, most of them are hill tribe with various languages, costumes, life style, customs and practices. Owning beautiful landscape, diversity terrains, Ha Giang is an ideal place for adventure, eco-tourism. Tuan Linh Travel is one of the first travel companies explored and develop a community-based network in the area. We can tailor-made all the tours in this area to meet travelers' demand or connect to any other tour in North Vietnam. Just send us your request to
mail@tuanlinhtravel.com
See images of services provided in our tours in Ha Giang province:
Eco-lodge | Homestay | The hosts | Meals | Guide & porters | Trekking routes
Hill tribes | Local life | Landscape | Market days | Ha Giang map | North Vietnam map
In our tours, you can select to stay in eco-resort, hotels or experience homestay with local hill tribes.
Panhou Resort, on the side of Bac River
Facilities with homestay service:
In most of the houses, toilet and bathroom are adapted to travelers' needs. But in some cases, you may expect very basic facilities like pictures below:
Bathroom
Toilet
The host: Travelers will stay with peasants in their house
Embroidery is interesting work of women in free time. A set of clothes may takes 6 months for embroidery works only.
Water pipe with raw, home-made tobacco
A H'Mong women is weaving linen
A women is making fishing net
The host get on her best clothes to take photo with the guest.
Meals: On trekking tours we have 3 meals in a day, all the food are prepared by our guide, porters. They are trained with tourist standard thus meet travelers' taste.
- Breakfast is served with jam, bread, butter, milk, instant coffee.
- Lunch is served en route: rice/noodle, eggs, beef/pork, vegetable, fruit
- Dinner: we usually share the dinner with our host. Food is bought and served by our guide/porters
Our guide-cum-cook
Lunch is usually simple as the local guide cannot take much food during trekking.
Guides and porters in our tours:
- Foreign language tour guide will escorted you from Hanoi, (s)he will go with you from the beginning to the end of the tour.
- Local tour guide will help the tour with trekking route, preparing meals.
- Porter will carry your luggage with motorbikes from place to place. They also go to local market for daily food.
We will trek on the path of local people, go through bamboo forest, paddy field, terrace farm, village, stream, ...
Sometimes, especially in rainy season (May. to Nov.) landslide will hinder our trekking route
In some cases we have to pass stream with "bridge" like this
Meet hill tribe people
Vietnam has 54 ethnic groups with their own distinctive languages, costume, custom, habit, ... Most of them scatter in North and Center areas. In our tours you will have chance to meet them with their daily file, especially on
market days
.
See local people in their daily life:
Since our tours are community-based, travelers will have chance to see local people in their daily life.
Farming and fishing tool are usually stored in kitchen. Smoke will help protect them from termite
Hand-stonemill
Forge for making farming tool. Dzao people are very good at forging tool
Sticky rice is store in bunch under kitchen roof.
Landscape in Ha Giang
Ha Giang is famous for rice terrace fields, Dong Van Rocky Plateau. With its primitive, unspoiled environment, diversified terrain: hill, mountain, breathtaking pass, Ha Giang is an ideal place for travelers to contemplate the beauty of nature.
Market days in Ha Giang
It is a special day for hill tribe people, they bring every thing to the market, from a bunch of vegetable to a buffalo. Market is not only for trading purpose but it is a small festive event as people live scattered and the needs of communicating only be satisfied in crowded market days.
Chili is the most popular spice in high land area
Buffalo, cow market
Ha Giang map
North Vietnam map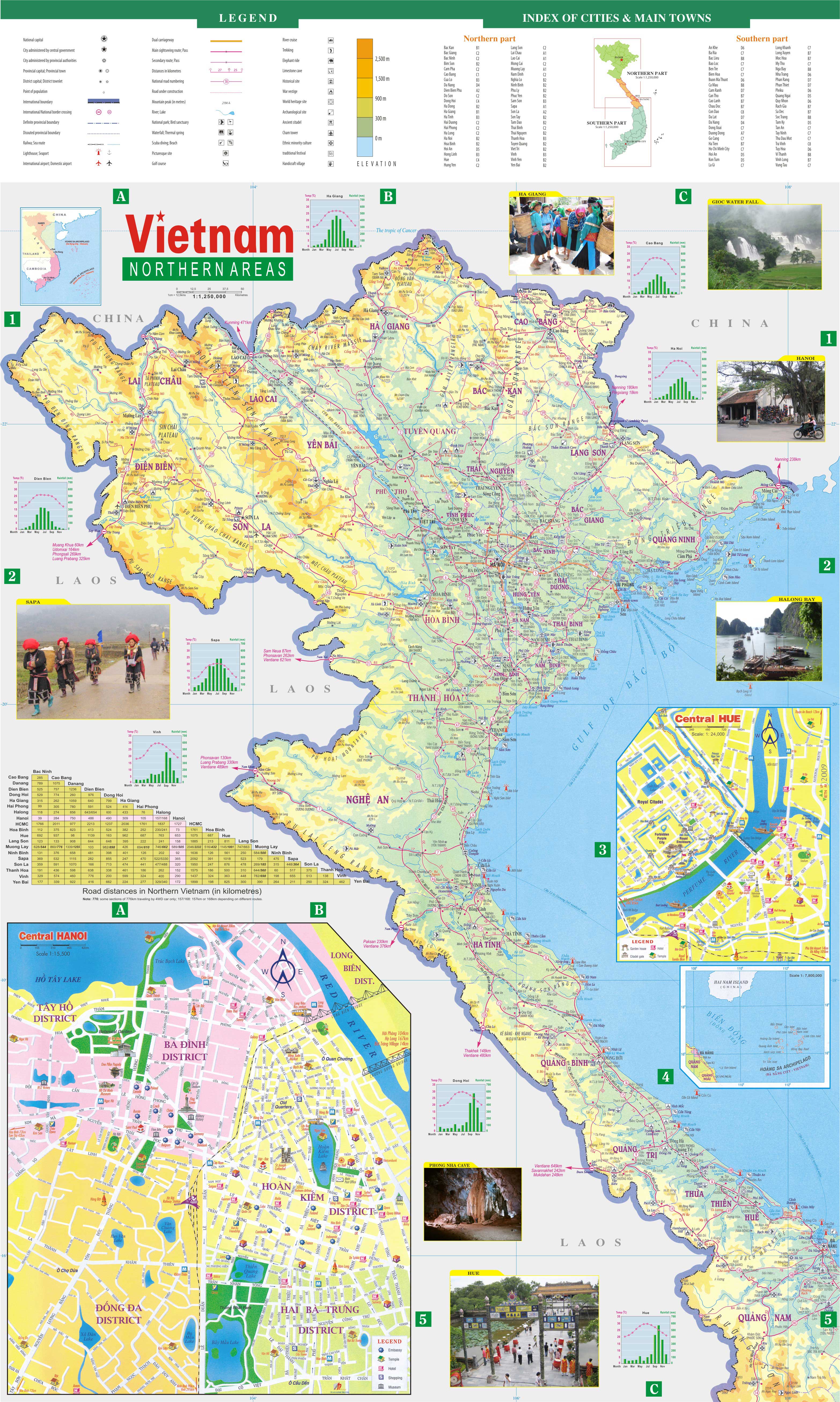 HA GIANG ADVENTURE TRAVEL | HA GIANG TOURS | HA GIANG ...
Ha Giang tours and travel guide, motorbiking and 4WD adventures to Dong Van, Meo Vac, Ma Pi Leng pass, visit Khau Vai love market at cheap prices.
Ha Giang adventure tour 3 days 2 nights | Ha Giang Tours
tour/ha-giang-adventure-tour-3-days-2-nights/
Ha Giang Adventure Tour starting from Hanoi brings a chance to discover the colorful culture of some different minorities...
Ha Giang Tours, Ha Giang Trekking & Adventure Tours
location/ha-giang-tours/
Ha Giang Tours offers private tour packages, trekking & adventure tours, best price tour to Ha Giang from Hanoi.
Trekking Ha Giang Tours, Everything About Ha Giang Vietnam
Choose your Ha Giang Trekking Tours and uncover the beauty of the coldest highlands in Vietnam. ... Exotic Adventure Trekking Tours in Ha Giang Highlands.
Tour options: Ha Giang Adventure 5 days | Ethnic Travel: insight into ...
5_days_Ha_Giang_Adventure.htm
5 days Ha Giang Adventure Hanoi, Ha Giang, Quan Ba, Dong Van, Meo Vac, Quan Ba, Hanoi. Day 1 Hanoi / Ha Giang In the morning we depart Hanoi by car ...
Ha Giang 5 days | Vietnam Adventure Tours - Travel Sense Asia
tour/ha-giang-5-days/
Ha Giang is one of the interesting highlight for travel adventure in our country. You will be deep inside in Ha giang's grandiose mountains or surf in Lao cai's fog.
Ha giang, Dong Van, Meo vac, Adventure Tours: Sapa Ethnic Travel
vietnam-tours/ha-giang-dong-van-meo-vac-adventure-tours
Trekking tours in Ha Giang, Vietnam. stay with local people trekking through terrace field, villages in most isolated area, really exploring, Eco lodge Homestay.
Ha Giang Tour
Visit Remote Hilltribe Villages in North-Vietnam Travel Hanoi Ha Giang Yen Minh ... North-East Vietnam 4WD Adventure Tour Travel Ha Giang Meo Vac Bac Me ...
Hagiang Adventure package, Sapa trekking tour, Hanoi - Ha Giang ...
vietnam-tours/hagiang-and-sapa-trekking-adventure-in-9-days.1298.html
Ha Giang, Sapa and the Far North tour package is a fantastic journey into this mountainous region. Encounter fascinating hill tribes, be captivated by the pristine ...
Hagiang trekking tours, hagiang adventure tours, Thai nguyen tours ...
vietnam-tours/ha-giang-trekking-adventure-tour-in-6-days.1253.html
Ha Giang, located in the highest latitude of Vietnam. The climate is divided in two distinct seasons (rainy and dry), although it tends to vary depending on altitude ...
More General Information:
High Quality Tour Service:

Free consultancy

Online communication

Affordable, refundable

Customized service

Flexible, changeable

Interaction with locals

Authentic experience

Deposit, pay on arrival

Clear cancellation term

... I cannot thank you enough for our three week tour in Vietnam which included a few days in Cambodia ...

Roy, Spain

... Thank you for a great trip in the north of Vietnam! It was really good and everything was organized so good! ...

Fransesca, Netherlands