Enjoy your holiday in Vietnam with locals
See images of services provided in our tours in Ha Giang province:
Eco-lodge | Homestay | The hosts | Meals | Guide & porters | Trekking routes
Hill tribes | Life | Landscape | Market days | Ha Giang map | North Vietnam map
Located in the Northeast of Vietnam, Ha Giang Province is a paradise for nature lovers, trekkers and eco-tourists.
Flanked by the Lo River and the Mien River, dominated by the peaks of the Tay Con Linh and Kien Lieu Thi, the province's landscape is spectacular, with its many high rocky summits, its striking limestone formations and its numerous springs. It is a relatively unpopulated area of Vietnam due to its challenging topography, which makes it an ideal base for trekking tours.
Counting about a thousand species of herbal plants, bamboos and many species of trees, the primary forest is as pretty as a postcard with its cascading streams, waterfalls and pools. It also shelters abundant wildlife, and patient observers may be rewarded by an encounter with a pangolin or a specimen of the 16 species of reptiles or 36 species of amphibians known to live in the area, to name but a few inhabitants.
Tuan Linh Travel is one of the first travel companies to have developed a community-based network in the province and our Ha Giang tours offer holidaymakers an authentic and unforgettable experience.
Accompanied by a dedicated English-speaking guide, your will have the opportunity to meet and interact with the local population and get a taste of their culture and traditions, be it while trekking or through homestays, where you will stay in locals' homes overnight and share their way of life.
Accommodation ranges from simple beds in the houses of hill tribes people to the more sophisticated solar-powered ecolodge village in the mountain jungle, with breathtaking views of the valley below.
With unparalleled customer service, we are committed to making your Ha Giang trekking tours a fulfilling and memorable experience, outstanding in its authenticity and its passion for the province, its people, and its fauna and flora.
Just send us your request to mail@tuanlinhtravel.com. For travelers in The Netherlands, please contact info@nativetravel.nl
In our tours, you can select to stay in eco-resort, hotels or experience homestay with local hill tribes.
Panhou Resort, on the side of Bac River
Facilities with homestay service:
In most of the houses, toilet and bathroom are adapted to travelers' needs. But in some cases, you may expect very basic facilities like pictures below:
Bathroom
Toilet
The host: Travelers will stay with peasants in their house
Embroidery is interesting work of women in free time. A set of clothes may takes 6 months for embroidery works only.
Water pipe with raw, home-made tobacco
A H'Mong women is weaving linen
A women is making fishing net
The host get on her best clothes to take photo with the guest.
Meals: On trekking tours we have 3 meals in a day, all the food are prepared by our guide, porters. They are trained with tourist standard thus meet travelers' taste.
- Breakfast is served with jam, bread, butter, milk, instant coffee.
- Lunch is served en route: rice/noodle, eggs, beef/pork, vegetable, fruit
- Dinner: we usually share the dinner with our host. Food is bought and served by our guide/porters
Our guide-cum-cook
Lunch is usually simple as the local guide cannot take much food during trekking.
Guides and porters in our tours:
- Foreign language tour guide will escorted you from Hanoi, (s)he will go with you from the beginning to the end of the tour.
- Local tour guide will help the tour with trekking route, preparing meals.
- Porter will carry your luggage with motorbikes from place to place. They also go to local market for daily food.
We will trek on the path of local people, go through bamboo forest, paddy field, terrace farm, village, stream, ...
Sometimes, especially in rainy season (May. to Nov.) landslide will hinder our trekking route
In some cases we have to pass stream with "bridge" like this
Meet hill tribe people
Vietnam has 54 ethnic groups with their own distinctive languages, costume, custom, habit, ... Most of them scatter in North and Center areas. In our tours you will have chance to meet them with their daily file, especially on
market days
.
See local people in their daily life:
Since our tours are community-based, travelers will have chance to see local people in their daily life.
Farming and fishing tool are usually stored in kitchen. Smoke will help protect them from termite
Hand-stonemill
Forge for making farming tool. Dzao people are very good at forging tool
Sticky rice is store in bunch under kitchen roof.
Landscape in Ha Giang
Ha Giang is famous for rice terrace fields, Dong Van Rocky Plateau. With its primitive, unspoiled environment, diversified terrain: hill, mountain, breathtaking pass, Ha Giang is an ideal place for travelers to contemplate the beauty of nature.
Market days in Ha Giang
It is a special day for hill tribe people, they bring every thing to the market, from a bunch of vegetable to a buffalo. Market is not only for trading purpose but it is a small festive event as people live scattered and the needs of communicating only be satisfied in crowded market days.
Chili is the most popular spice in high land area
Buffalo, cow market
Ha Giang map
North Vietnam map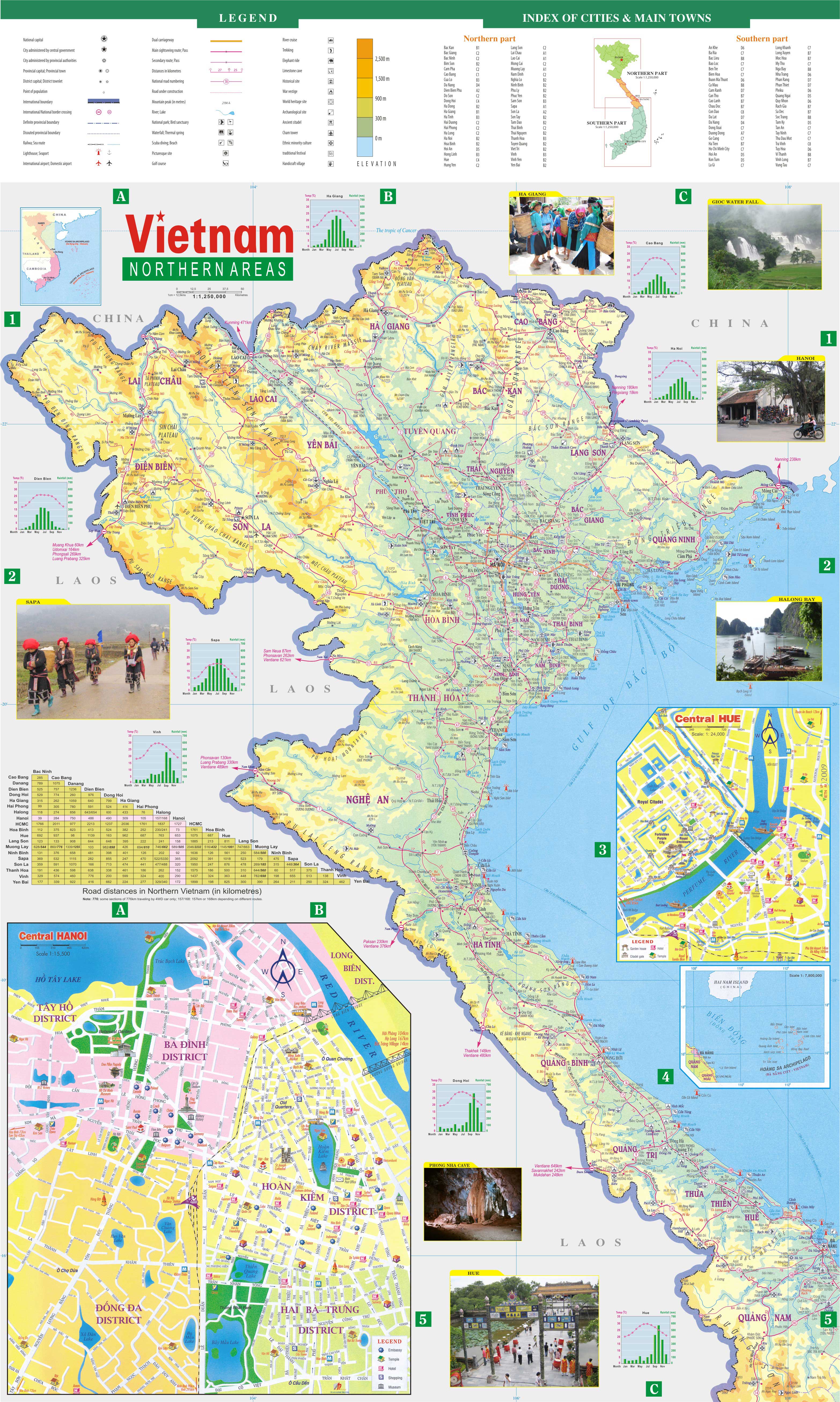 Ha Giang trekking tours
Eco-lodge - In our tours, you can select to stay in eco-resort, hotels or experience homestay with local hill tribes. Panhou Resort, on the side of ...
Ha Giang Eco-tours - Ha Giang trekking tours
Ha-Giang-eco-tours.asp
Located in the Northeast of Vietnam, Ha Giang Province is a paradise for nature lovers, trekkers and eco-tourists.
Ha Giang adventure tour 3 days 2 nights | Ha Giang Tours
tour/ha-giang-adventure-tour-3-days-2-nights/
Ha Giang Adventure Tour starting from Hanoi brings a chance to discover the colorful culture of some different minorities...
Best Ha Giang Trekking Tour - Vietnam Ecotourism tours/116-best-ha-giang-trekking-tou...
Best Ha Giang Trekking Tour invites you to trek through the most secluded part of northwest ... SAPA ECO TREKDuration: 03 days 02 nightsStart: Hanoi &nbs
Homestay Bản Mè Hà Giang - Eco Tour Agency - Hà Giang | Facebook
hPlaces › Hà Giang › Eco Tour Agency
Homestay Bản Mè Hà Giang, Hà Giang. 11 likes · 2 talking about this · 2 were here. Dịch vụ Homestay với giá cả hợp lý bạn hãy đến với chúng tối, với...
Cao Nguyen Da Dong Van, Ha Giang - Hà Giang - Eco Tour Agency ...
Places › Hà Giang › Eco Tour Agency
Hagiang Meo vac Dong Van Na Hang lake Tuyen Quang Eco Tour ...
tours/hagiang_meovac_dongvan_vietnam_6days_...
Transfer to Ha Giang though Son Nam District of Tuyen Quang province. ... Day 4 Ha Giang – Me Village – Na Hang lake Tuyen Quang Eco Tour (B, L, D)
5 Days Dong Van - Ha Giang Adventure tour. Vietnam & Indochina tours
Vietnam Tours › Adventure Tours US$ 498,00
The North East mountainous areas of Ha Giang offer breathtaking views and interesting subcultures.
Ha Giang Motorbike Tour hagiang-tours/ha-giang-motorbike-tour
Ha Giang Vietnam Motorbike Tour. Day 1: Hanoi – Vu Linh ~180 km (B, D) You will be picked up by Asia Pacific Travel guide at your hotel in Hanoi, then start the ...
Ha Giang - Go Indochina Tours ha-giang-destination.htm
Ha Giang is a mountainous province where is a habitat of many minority groups, such as Muong, Tay and H Mong. Ha Giang shows a beautiful picture of nature ...
More General Information:
High Quality Tour Service:

Free consultancy

Online communication

Affordable, refundable

Customized service

Flexible, changeable

Interaction with locals

Authentic experience

Deposit, pay on arrival

Clear cancellation term

... I cannot thank you enough for our three week tour in Vietnam which included a few days in Cambodia ...

Roy, Spain

... Thank you for a great trip in the north of Vietnam! It was really good and everything was organized so good! ...

Fransesca, Netherlands