Enjoy your holiday in Vietnam with locals
Hoang Su Phi, Ha Giang, Vietnam
Rugged mountains, lush valleys, endless skies – not to mention some of the world's most breathtaking rice terrace fields. Hoang Su Phi of Vietnam's Ha Giang province is an explorer's dream. Visit a stunning locale which is as vibrant in culture as it is in its history, magnificently blending tradition with innovative waves of thought. Whether you're seeking an intrepid outdoor adventure amongst the elements or simply a leisurely escape, Hoang Su Phi is bound to satisfy your appetite for unique travel.
The Heart of a Culture
The very core of Hoang Su Phi trekking revolves around its most distinct feature: the terraced rice fields. Scaling up into the heavens like steps of the giants, these beautiful green pastures are renowned worldwide for their scale and have been designated as a national heritage site by the Ministry of Culture, Sports, and Tourism alongside the Pusamcap cave system in Lai Chau province, the Trang An caves in Ninh Binh province, and the Chua Tien caves in Hoa Binh province. Producing up to 27,000 tons of rice per year, the site comprises a significant part of the sustainable agriculture industry as well as serving cultural importance, with men tilling the soil while the women clean and transplant rice seedlings. Your Hoang Su Phi travel isn't complete without a trip to this bountiful and bucolic landscape.
The province's rice fields are not only an important contributor to food and tourism, but are the home for many of Vietnam's ethnic minorities like Mong, La Chi, Dao and Nung, giving it a diverse appeal. Its cultural and social allure, along with its spectacular historic and natural legacy has helped to drive Vietnam's booming tourism sector, making the country one of the most popular tourist hotspots in Southeast Asia. It is even highly sought-after during the rainy season in May, where the green kingdom becomes a whole new landscape filled with water which gives it its token mirror-like impression. Though the system is hundreds of years old, the skilled craft of those who tend the field have maintained its fertile ground artfully with the use of a simple yet effective bamboo infrastructure to carry water around the mountainside and utilising age-old knowledge of caring for the land.
Now more than ever, travellers from around the world are embarking on a Hoang Su Phi tour to discover the many gems of this spectacular province. Take a trip to Vietnam's northeast and witness the art and beauty of one of the most wondrous rice fields in the world.
See Hoang Su Phi map, Ha Giang map, North Vietnam map
* Hoang Su Phi 4 days 3 nights trekking tour, homestay (Can be shorten to 3 nights 2 days tour to save time)
* Hoang Su Phi 5 days 4 nights trekking, Eco-lodge and homestay (Can be shorten to 4 nights 3 days tour to save time)
* Hoang Su Phi 7-day 6 nights trekking tour, Eco-lodge and homestay (Can be shorten to 6 nights 5 days tour to save time)
* 7 days trekking from Hoang Su Phi to Bac Ha market and vice-versa (This is connecting tour, departs from Hoang Su Phi/Bac Ha and ends in Bac Ha/Hoang Su Phi)
We can arrange any tours in Hoang Su Phi areas with time frame you request. To book tour or ask information to arrange a tailored made trip to Hoang Su Phi, just send your request to mail@tuanlinhtravel.com.
Rice terrace fields in September
Ha Giang map
North Vietnam map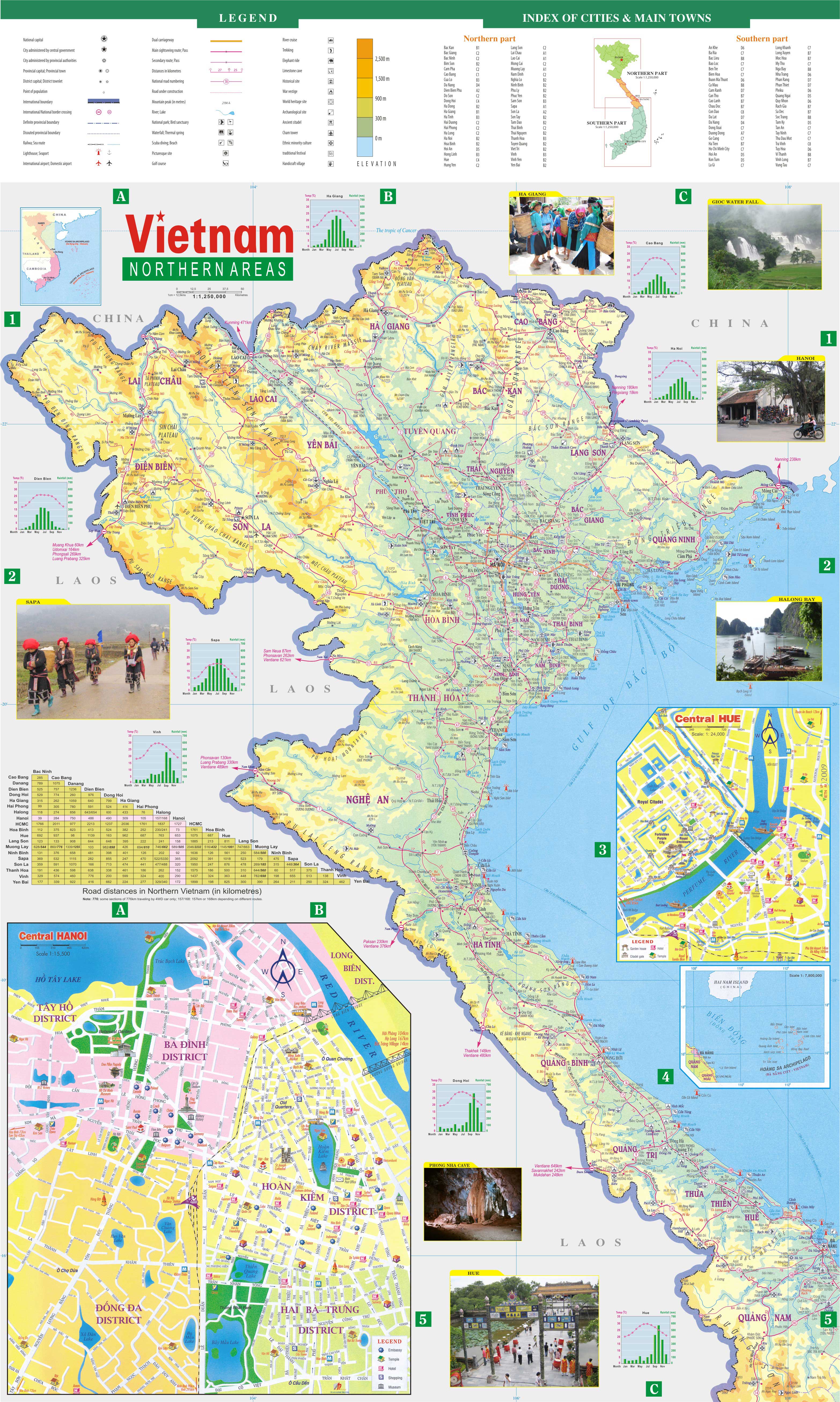 Hoàng Su Phì – Wikipedia tiếng Việt
Hoàng_Su_Phì
Hoàng Su Phì là một huyện biên giới vùng cao của tỉnh Hà Giang, Việt Nam. Phía bắc giáp Trung Quốc, phía tây giáp huyện Xín Mần, phía đông giáp huyện Vị ...
Trang thông tin điện tử Huyện Hoàng Su Phì tỉnh Hà Giang
Trang thông tin điện tử Huyện Hoàng Su Phì tỉnh Hà Giang,Hà Giang.
Hoàng Su Phì - VnExpress
Hoàng Su Phì, Hà Giang nổi tiếng với chè shan tuyết cổ thụ hữu cơ, đạt sản lượng 12.880 tấn ... Truyền hình Đức thực hiện chương trình về du lịch Việt Nam.
Thị Trấn Vinh Quang, Hoàng Su Phì, Hà Giang - Facebook
Places › Hà Giang › Alternative & Holistic Health Service
Address. Hà Giang a ... Thị Trấn Vinh Quang, Hoàng Su Phì, Hà Giang, Hà Giang. Alternative & Holistic Health Service · Hà Giang, Vietnam.
Kinh nghiệm phượt Hoàng Su Phì mùa lúa chín
kinh-nghiem-phuot-hoang-su-phi-mua-lua-chin.html
Hướng dẫn phượt Hoàng Su Phì an toàn, các lưu ý, kỹ năng, vật dụng cần thiết. ... có những kỹ năng phượt vùng núi nhất định để đến với danh thắng ruộng bậc thang đẹp nhất Việt Nam này. ... Cung đường phượt Hoàng Su Phì – Hà Giang.
Huyện Hoàng Su Phì - Báo Hà Giang điện tử
khu-vuc/huyen-hoang-su-phi/
Huyện Hoàng Su Phì - Báo Hà Giang điện tử, cơ quan của Đảng bộ Đảng Cộng sản Việt Nam, tiếng nói của Đảng bộ, chính quyền, và nhân dân Hà Giang.
Lộng lẫy mùa vàng ở Hoàng Su Phì | Du lịch Hà Giang , Công ty cổ ...
danh-lam-thang.../long-lay-mua-vang-o-hoang-su-phi.html
Ruộng bậc thang ở Hoàng Su Phì sẽ được công nhận là di tích Quốc gia vào ... là các nước thuộc khu vực Đông Nam Á như: Việt Nam, Lào, Thái Lan, Philipin, ...
More Ha Giang Travel Information:
Hoang Su Phi - The Land of Terrace Fields
Hoang Su Phi, Ha Giang, Vietnam
Relics and Beautiful Landscape in Ha Giang
Ha Giang, The Northpole Desstination
Hoang Su Phi rice terraced field
Dong Van Karst Plateau Geopark
Trong Con revolutionary sub-area relic
Na Chao Cave - Ha Giang Province
Silver Carving Art of Dao People
Fire Dancing (Nhay Lua) Festival
Au Tau gruel - Au Tau rice soup - chao Au Tau
Five-Coloured Steamed Glutinous Rice (Xoi Ngu Sac)
"Men Men" Popular Food of H'Mong People in Ha Giang
Cam Sanh (Sanh Orange) in Ha Giang
Nam Dam Community-Based Tourism
Don Cao Bunker - Di tich Don Cao
High Quality Tour Service:

Free consultancy

Online communication

Affordable, refundable

Customized service

Flexible, changeable

Interaction with locals

Authentic experience

Deposit, pay on arrival

Clear cancellation term

... I cannot thank you enough for our three week tour in Vietnam which included a few days in Cambodia ...

Roy, Spain

... Thank you for a great trip in the north of Vietnam! It was really good and everything was organized so good! ...

Fransesca, Netherlands