Enjoy your holiday in Vietnam with locals
See images of services provided in our tours in Ha Giang province:
Eco-lodge | Homestay | The hosts | Meals | Guide & porters | Trekking routes
Hill tribes | Life | Landscape | Market days | Ha Giang map | North Vietnam map
Ha Giang, A New Destination in Vietnam
From the magnificent reaches of its rugged mountains to the spectacular rice fields carving out it many valleys and forests, Ha Giang is Vietnam's dream destination. Steeped in ancient history and exuding a vibrant cultural flair, Ha Giang is an enticing draw for lovers of beautiful locales which have a tale to tell and is quickly becoming a popular tourist draw without losing the allure of its remoteness and tranquillity.
An Experience Like No Other
Its legendary landscape is truly stunning, flanked by the Lo and Mein Rivers, shadowed by the peaks of Tay Con Linh and Kien Lieu Thi, and intricately detailed with springs, valleys, forests, waterfalls and distinct limestone formations which comprise one of the world's most diverse ecosystems with thousands of species of herb, bamboo, and other vegetation as well as several species of fauna – an irresistible lure for eco-trekkers and nature lovers alike. From casual hikes to intrepid escapades, it's the perfect landscape for seeking that lifetime experience which is more than just taking a snapshot, but savouring a moment which will last forever.
Nestled in its picturesque valleys and fields are some of region's most serene yet colourful towns and villages which have established a simple way of life, toiling with the land to reap a prosperous bounty. Visitors will not only have the unique opportunity to explore the landscape, but become a part of a warm and welcoming community as a part of an interesting home stay – an experience which transcends the conventional holiday and transforms it into a once-in-a-lifetime experience. An English-speaking guide will help you to understand the many customs and traditions of the culture so that you can engage directly with your social environment. Accommodation varies from cosy homes to solar-powered ecolodges, all located in stunning locations with magnificent views of the surrounding landscape.
The Dong Van Rocky Plateau Geopark – one of the most unique geological formations of its kind in the world – is sculpted from some of the oldest terrain in the region. Regal spectres forged from karsts dominate the skyline, the tombs of fossils up to 600 million years old. Its geological, environmental and historical heritage has set it apart from the rest of Asia; combined with its rice fields, it is the signature aspect of what makes Ha Giang one of the must-see tourist destinations of a lifetime.
At Tuan Linh Travel, we are dedicated to delivering an experience unlike any other. Our exceptional customer service and dedication is what sets us above the rest, so let us set you on an adventure you'll never forget – the giants of Ha Giang await.
Just send us your request to mail@tuanlinhtravel.com. For travelers in The Netherlands, please contact info@nativetravel.nl
In our tours, you can select to stay in eco-resort, hotels or experience homestay with local hill tribes.
Panhou Resort, on the side of Bac River
Facilities with homestay service:
In most of the houses, toilet and bathroom are adapted to travelers' needs. But in some cases, you may expect very basic facilities like pictures below:
Bathroom
Toilet
The host: Travelers will stay with peasants in their house
Embroidery is interesting work of women in free time. A set of clothes may takes 6 months for embroidery works only.
Water pipe with raw, home-made tobacco
A H'Mong women is weaving linen
A women is making fishing net
The host get on her best clothes to take photo with the guest.
Meals: On trekking tours we have 3 meals in a day, all the food are prepared by our guide, porters. They are trained with tourist standard thus meet travelers' taste.
- Breakfast is served with jam, bread, butter, milk, instant coffee.
- Lunch is served en route: rice/noodle, eggs, beef/pork, vegetable, fruit
- Dinner: we usually share the dinner with our host. Food is bought and served by our guide/porters
Our guide-cum-cook
Lunch is usually simple as the local guide cannot take much food during trekking.
Guides and porters in our tours:
- Foreign language tour guide will escorted you from Hanoi, (s)he will go with you from the beginning to the end of the tour.
- Local tour guide will help the tour with trekking route, preparing meals.
- Porter will carry your luggage with motorbikes from place to place. They also go to local market for daily food.
We will trek on the path of local people, go through bamboo forest, paddy field, terrace farm, village, stream, ...
Sometimes, especially in rainy season (May. to Nov.) landslide will hinder our trekking route
In some cases we have to pass stream with "bridge" like this
Meet hill tribe people
Vietnam has 54 ethnic groups with their own distinctive languages, costume, custom, habit, ... Most of them scatter in North and Center areas. In our tours you will have chance to meet them with their daily file, especially on
market days
.
See local people in their daily life:
Since our tours are community-based, travelers will have chance to see local people in their daily life.
Farming and fishing tool are usually stored in kitchen. Smoke will help protect them from termite
Hand-stonemill
Forge for making farming tool. Dzao people are very good at forging tool
Sticky rice is store in bunch under kitchen roof.
Landscape in Ha Giang
Ha Giang is famous for rice terrace fields, Dong Van Rocky Plateau. With its primitive, unspoiled environment, diversified terrain: hill, mountain, breathtaking pass, Ha Giang is an ideal place for travelers to contemplate the beauty of nature.
Market days in Ha Giang
It is a special day for hill tribe people, they bring every thing to the market, from a bunch of vegetable to a buffalo. Market is not only for trading purpose but it is a small festive event as people live scattered and the needs of communicating only be satisfied in crowded market days.
Chili is the most popular spice in high land area
Buffalo, cow market
Ha Giang map
North Vietnam map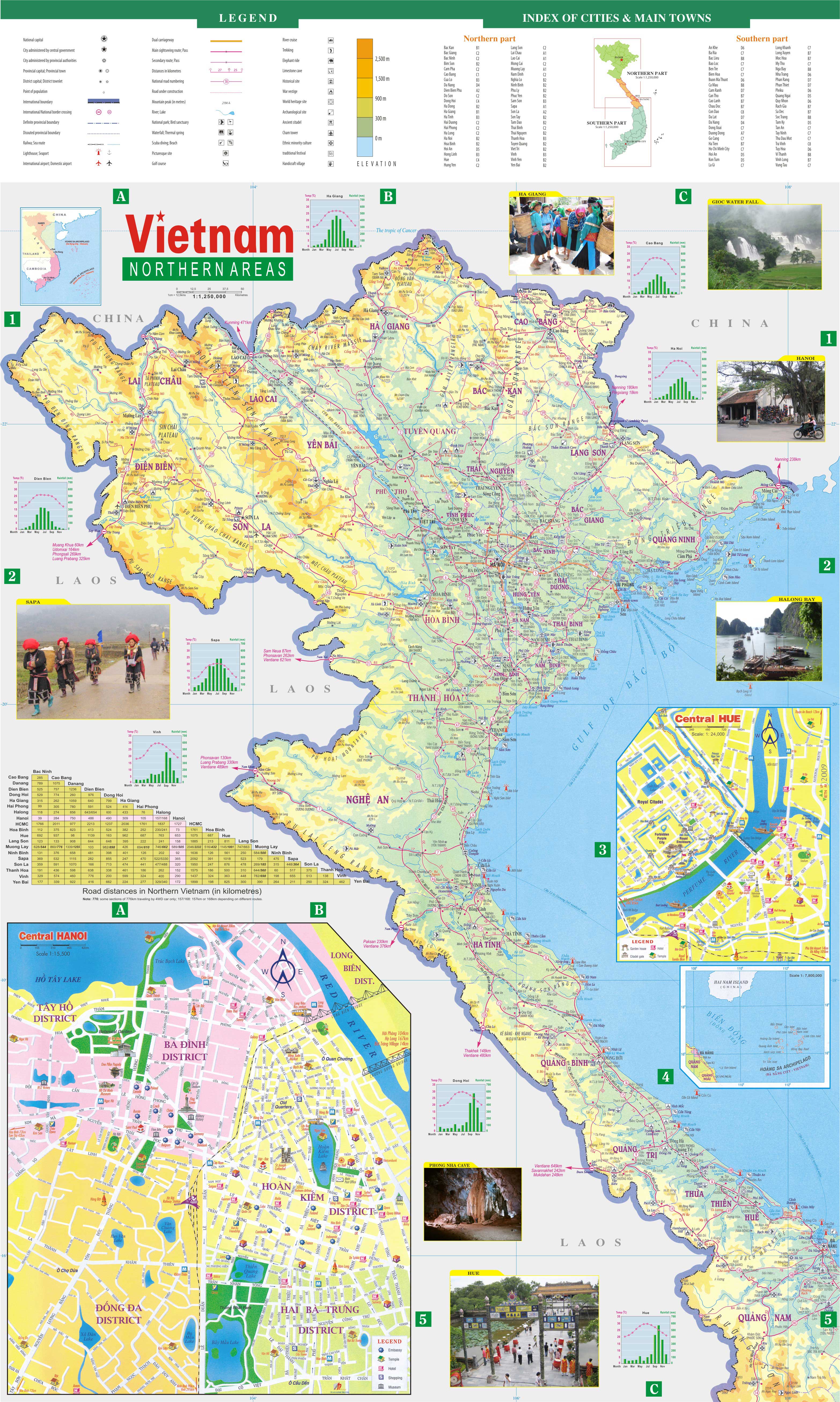 Ha Giang eco-tours, Ha Giang adventure tours, Ha Giang Homestay Tours
HA GIANG ADVENTURE TRAVEL | HA GIANG TOURS | HA GIANG ...
Ha Giang tours and travel guide, motorbiking and 4WD adventures to Dong Van, Meo Vac, Ma Pi Leng pass, visit Khau Vai love market at cheap prices.
Trekking Ha Giang Tours, Everything About Ha Giang Vietnam
Trekking Ha Giang Tours: Feeling energetic than ever? Choose your Ha Giang Trekking Tours and uncover the beauty of the coldest highlands in Vietnam.
Ha Giang Tours | Get off the beaten track
Our private Ha Giang Tours will take you off the beaten track. With personal service & high quality, you will have a lifetime experience with us. Contact today.
Ha Giang - Vietnam Tours
Ha Giang is a province in northeastern Vietnam,bordering China. Ha Giang has many mountains, many old growth forests, many precious wood, and 1.000 ...
Ha Giang Tours - Friends Travel Vietnam
Book directly online one of our Ha Giang Tours in Vietnam. Get the Real Experience of this amazing country with Friends Travel Vietnam!
Ha Giang Panorama 4 days 3 nights - Ba Be National Park
Ha Giang Tours: Hanoi - Ha Giang - Dong Van - Meo Vac 4 days / 3 nights with local tour operator Mr Linh's Adventures, daily departure from Hanoi.
Ha Giang - Dong Van | Ba Be National Park
This Ha Giang tour will take you through the awe-inspiring panoramas of Ha Giang and Dong Van, travelling along the mountain hugging Ma Pi Leng Pass and ...
Hagiang Tours, Hagiang Travel, Ha Giang Travel Tours - Impress Travel
Ha Giang Tours are the package tours from Hanoi to Hagiang, to explore one of the most attractive places in Vietnam.
Tour options: Ha Giang Adventure 5 days | Ethnic Travel: insight into ...
5 days Ha Giang Adventure Hanoi, Ha Giang, Quan Ba, Dong Van, Meo Vac, Quan Ba, Hanoi. Day 1 Hanoi / Ha Giang In the morning we depart Hanoi by car ...
Jungleman Ha Giang – A Team of Local Guides who knows the ...
good morning beautiful: Jungleman Ha Giang Homestay. the most beautiful in ha giang: Jungleman Ha Giang Tour. ha giang tours: Tour with Local Guides.
Home - Vision Travel - Vietnam Tours - Ha Giang Tours
Vision Travel, is one of the best tour agencies in Ha Giang - Vietnam, provides tours to famous and beautiful lands in Ha Giang - Vietnam.
More :
0 results
High Quality Tour Service:

Free consultancy

Online communication

Affordable, refundable

Customized service

Flexible, changeable

Interaction with locals

Authentic experience

Deposit, pay on arrival

Clear cancellation term

... I cannot thank you enough for our three week tour in Vietnam which included a few days in Cambodia ...

Roy, Spain

... Thank you for a great trip in the north of Vietnam! It was really good and everything was organized so good! ...

Fransesca, Netherlands